Skip to Content
Protect Your Property With Commercial Chain Link Fencing
Infinity Fence is well-versed in the fencing needs of businesses throughout North Metro Atlanta, GA. Commercial chain link fencing is a very popular choice for many business and municipal establishments, such as construction sites, airports, schools, and correctional facilities. This fencing type is a cost-effective security solution we proudly sell and install. The clean metal design can wrap around properties with different height requirements, color preferences, privacy concerns, and unique dimensions. We understand every commercial client has their own specifications to meet, and we have various options to suit their needs. Our top priority is earning your complete satisfaction with your new fencing.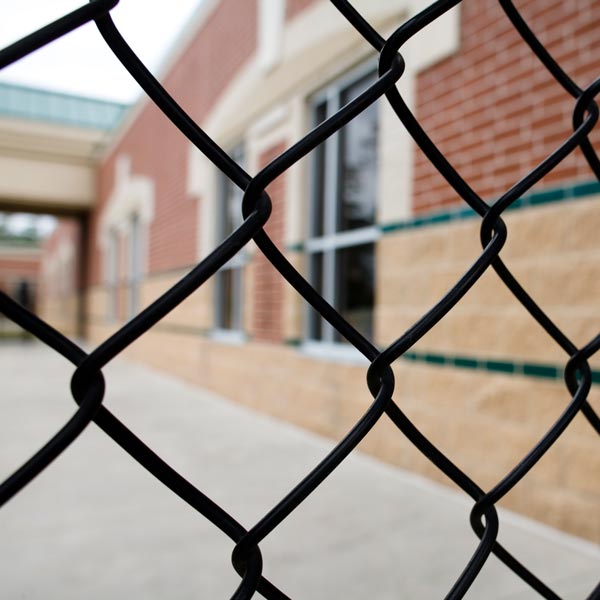 Serving Businesses in North Metro Atlanta, GA
Always leave your commercial fencing needs in the hands of professionals. Infinity Fence has the experience and industry knowledge to sell you the fencing option that suits your needs and budget. Commercial chain link fencing is an outstanding option we offer to all business types, from restaurants to daycares.
Types of Chain Link Fencing We Offer
Chain link fencing has an appealing look with its neatly organized design stretching between posts. Some other benefits of opting for chain link include its durability and versatility. The strong metal links hold up against inclement weather, leaning bystanders, and active children trying to scale the fence. You get a long-lasting border between your property and the inquisitive public. We also offer this fencing type in various heights and colors. No matter how unique your property lines may be, Infinity Fence can adjust the fencing layout to fit them. There are many chain link fencing options we sell. Choose from any of the following:
Galvanized Chain Link
Your new chain link fencing gets extra protection with a coating over the material to give it better durability. For example, a vinyl-coated chain link has a plastic material covering the wire. The coating provides better protection from abrasions, weather, and other elements that might damage an uncoated wire.
Barbed Wire Chain Link
If you desire additional protection from people or animals getting over your chain link fence, consider a barbed wire version. The sharp knots of stiff wire at the top work well to deter intruders. If they do attempt to climb over it, they must deal with cuts and punctures. This fencing type is highly effective at scaring away intrusive figures.
Privacy Chain Link
A chain link fence might not seem like the best option to block prying eyes, but privacy slats block the outside view of your property. If you value your privacy and need a fencing option at a reasonable price, privacy chain link is an excellent way to separate your property from nosy onlookers.
Fencing Sales & Installation in North Metro Atlanta, GA