Skip to Content
North Metro Atlanta, GA's Ornamental Fencing Pros
If you own a home and need new fencing, your priorities might include aesthetics, durability, and easy maintenance. With ornamental fencing, you can fulfill all these priorities and more. Infinity Fence serves North Metro Atlanta, GA residents with their home fencing needs. We have a broad selection of ornamental fencing options for purchase and installation. Our team helps you find the perfect fence with our expertise in fencing and collection of high-quality merchandise.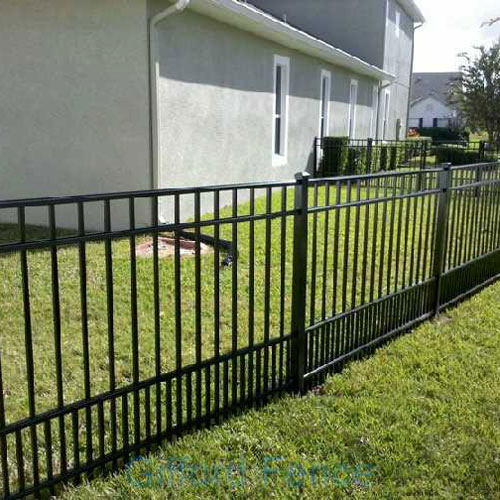 Depend on Infinity Fence for Quality Fencing
Households rely on Infinity Fence for their new fencing because of our wide assortment of options and expert services, including sales, installation, and repairs. You can depend on us to find ornamental fencing that complements your home and landscaping design and provides years of durability and curb appeal.
Reasons to Install an Ornamental Fence
Infinity Fence wants you to enjoy your new ornamental fencing and all the perks of its high-quality construction. There are many benefits to this fencing type, ranging from its appealing aesthetics to its long-lasting durability. Some of the advantages of getting an ornamental fence through us include the following:
Utilitarian Purpose
These fences serve as more than decoration for your property. They make an excellent barrier to divide your homes from the rest of the world. You also have a deterrent for thieves, vandals, and intruders.
Style Versatility
When you choose an ornamental fence for your home, you get to consider a wide array of distinctive options. Personalize your property with the color, style, fitting, and door options that suit your taste.
Work With Various Architectures
You don't have to worry about your new fence clashing with your home's aesthetic. Ornamental fences are designed to complement and enhance your architecture and landscaping design.
Excellent Durability
Contrary to the stigma of fragility this fencing type mistakenly carries, it is actually a very durable option. Its high-quality aluminum or steel construction stands up to weather and lasts for years.
No Worry About Rust
A distinguishing benefit of ornamental fencing made of aluminum or steel is its high rust resistance. Aluminum ornamental fencing is completely rust-proof, making it ideal in areas with a lot of rain and moisture.
No Maintenance
Upkeep is easy with ornamental fencing. It requires little to no maintenance to keep it in good shape and won't be worn or damaged due to neglect. You might occasionally clean off your fence, but it is virtually worry-free.
Fencing Sales & Installation in North Metro Atlanta, GA